TINA!!!!!! Congrats girl! We just loved your pirate layout! Please send me your addy so we can get your prize out to you :)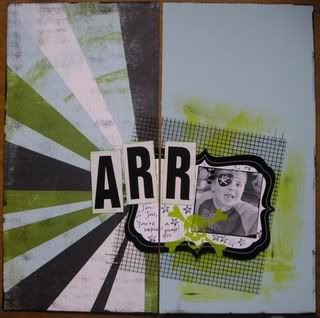 And we can't forget our other favies...check out all the amazing LO's that you all came up with:
And August 1st is right around the corner. You better be keeping your eyes peeled, cause August is going to be one fun month!